A vintage-inspired canvas folding pouch that can be used for all your outing adventures as an ideal companion to carry with you. It's very small and lightweight when you carry it on the belt.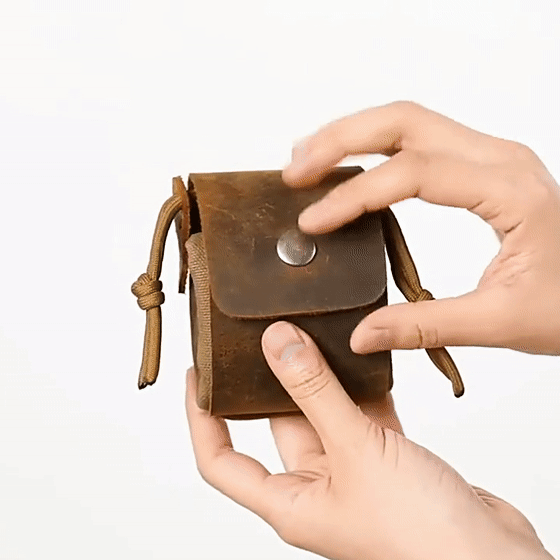 Simple & Functional
This bag is for flowers, fruits, mushrooms and other unique, delicate objects. Unique waxed canvas bag design that is easy to use. The belt has two sturdy snaps, so it is easy to put on and take off.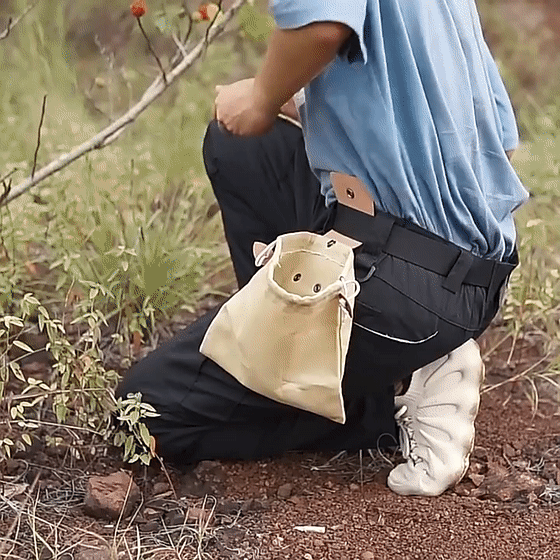 Premium & Waterproof
The canvas pouch is made of waxed canvas and leather strap, which can hold various elements well. It's a stylish and useful companion on your walks in the forest, on the beach and off the beaten track.
Ample Room & Collapsible Design
The pouch gives you enough room to hold all of your treasures after unfolding. And you can collapse and fold up it into a compact square to fit your pocket or backpack, saving space for you.
Hands-Free
You can attach over your belt, belt loop or backpack with a loop and two metal clasps for easy, hands-free access when you're on the trail. With a drawstring to close the bag to prevent any items falling out.
Handcrafted
Meticulously handcrafted using high-quality waxed canvases for durability and longevity, this multi-purpose pouch can be used as an excellent item for many tasks from outdoor activities to home.
A Great Gift
This pouch makes an excellent gift for your friend, loved ones and anyone likes to adventure or prepares for camping, hiking and etc. Easy to use and attractive to look at, this unique item is an unforgettable gift.
Specifications
Material: Leather, Canvas
Size: Folded 10*9CM, Unfolded 22.7*22CM
Function: Multi-function
Applicable scene: Universal